Peninsula Leisure Centre (PLC) is the only facility of its kind on the Central Coast, with an indoor 50m FINA-certified pool, 24 hour gym, group fitness and aqua fitness, extensive learn to swim and squad program and much more..
Upcoming Event
We are hosting Floorball Junior National Championships Tuesday 5th - Saturday 9th July. The Sports Hall will be unavailable from approximately 8.00am - 7.00pm Tuesday-Thursday, 8.00am - 5.00pm Friday and 9.30am - 3.00pm Saturday.
Sports competitions will not be running.
All group fitness classes during these times will run in the group fitness studio. 
Due to a clash with BODYPUMP, Tuesday 8.30am Active Over 50s will not be running next week.
The Soft Play area and Party Room are being used for this event and will be unavailable to other customers.
Facilities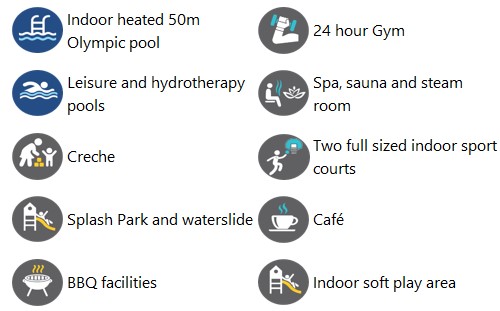 Services offered
Membership 
Learn to Swim
Find out more about our extensive learn to swim and squad coaching program