Date
Release
Central Coast Council is taking its Green Caffeen partnership to the next level, expanding its offering to allow an additional 50 local cafés to join the free eco-minded program.
The new partnership with Destination Central Coast will connect more local cafés, restaurants and takeaway venues, to the national Green Caffeen reusable cup network, which consists of more than 700 cafés and is operational in all states and territories across Australia. Already available at 27 cafes across the Central Coast, this rollout will expand the reach of the eco-friendly alternative, making environmentally conscious choices easy for travellers across the region.
It also has the potential to save local businesses around $288,000 by removing 960,000 single-use disposable coffee cups from our streets, beaches, bush and ultimately takes pressure off the planet by removing 14,400 kgs of plastics from landfill and the wider environment in the next 12 months.
Spokesperson for Destination Central Coast and Council Director, Natalia Cowley said the expanded partnership means additional opportunities for tourism and support for local businesses to become more sustainable.
"Like all of Australia, the Central Coast has taken a hit due to the COVID-19 pandemic, but the region is showing remarkable resilience and there is a strong understanding among our community and businesses that sustainable tourism will be key to helping the Central Coast economy recover and flourish," Mrs Cowley said.
"This new partnership is perfectly timed with the reopening of our region and the peak summer period now approaching. It's an active step to help keep our beautiful destination clean by encouraging visitors to reduce the single-use coffee cup habit and minimise litter at some of our most popular coffee spots.
"The Green Caffeen network already has nearly 27,000 registered customers so getting involved will drive further spend with Central Coast cafés on Green Caffeen's café finder list. Our destination partnership will also help promote the Central Coast as a desirable place for future travellers to visit, as we hope to see people taking their 'Love Central Coast' branded cups out of the region and even interstate to swap and go."
Damien Clarke, Co-Founder of Green Caffeen, said Green Caffeen was designed to eliminate single-use plastics all over Australia, but no more so than our spectacular East Coast.
"If you're one of the thousands of holiday makers who flock to the Central Coast every year, we're inviting you to change the way you takeaway and grab your holiday caffeine hit in a Green Caffeen cup. Enjoy the sun, sand and sea all while being Single Use Free! Let's leave your favourite holiday destination a little cleaner and greener for everyone to enjoy."
Green Caffeen's Swap-and-Go Coffee Cup program provides reusable coffee cups to participating cafés and coffee outlets, which are then available for registered customers to use every time they buy a coffee. They can take the cup home with them and return the used cup to any participating café, or retain the cup for their next coffee in a clean Green cup.
Council Administrator, Rik Hart said Tourism is a growing industry on the Central Coast and we need to support it in a way that also protects the place we love and call home.
"The responsibility to look after our beautiful beaches, scenic bushwalks and bustling town centres doesn't just lie with locals – it is a shared responsibility with those who also visit our region," Mr Hart said.
"Prior to COVID-19, the local tourism industry employed nearly 8,500 people and the Central Coast had 6.6 million visitors spending $1.3 billion in our region. Despite COVID-19, 2021 data from Tourism Research Australia's National Visitor Survey also shows that the Central Coast is ranked 25 out of 50 top destinations for overnight stays, and 13 for day trips.
"The Central Coast is an up-and-coming sustainable destination with plenty to see and do and this new partnership at a destination level – in addition to the existing partnership with Council's Waste Services – doubles the opportunities for local businesses to get involved and supports our larger goal of becoming a leading ecotourism destination in NSW."
The Central Coast is currently on its journey to become a certified ECO Destination through an Ecotourism Australia and WWF-Australia funded partnership, shoring up our recognition as a world-class destination for sustainable, nature-based tourism that will help attract an increasing number of visitors seeking sustainable travel experiences.
To register your café or explore the 'Green Caffeen reusable cup trail' visit lovecentralcoast.com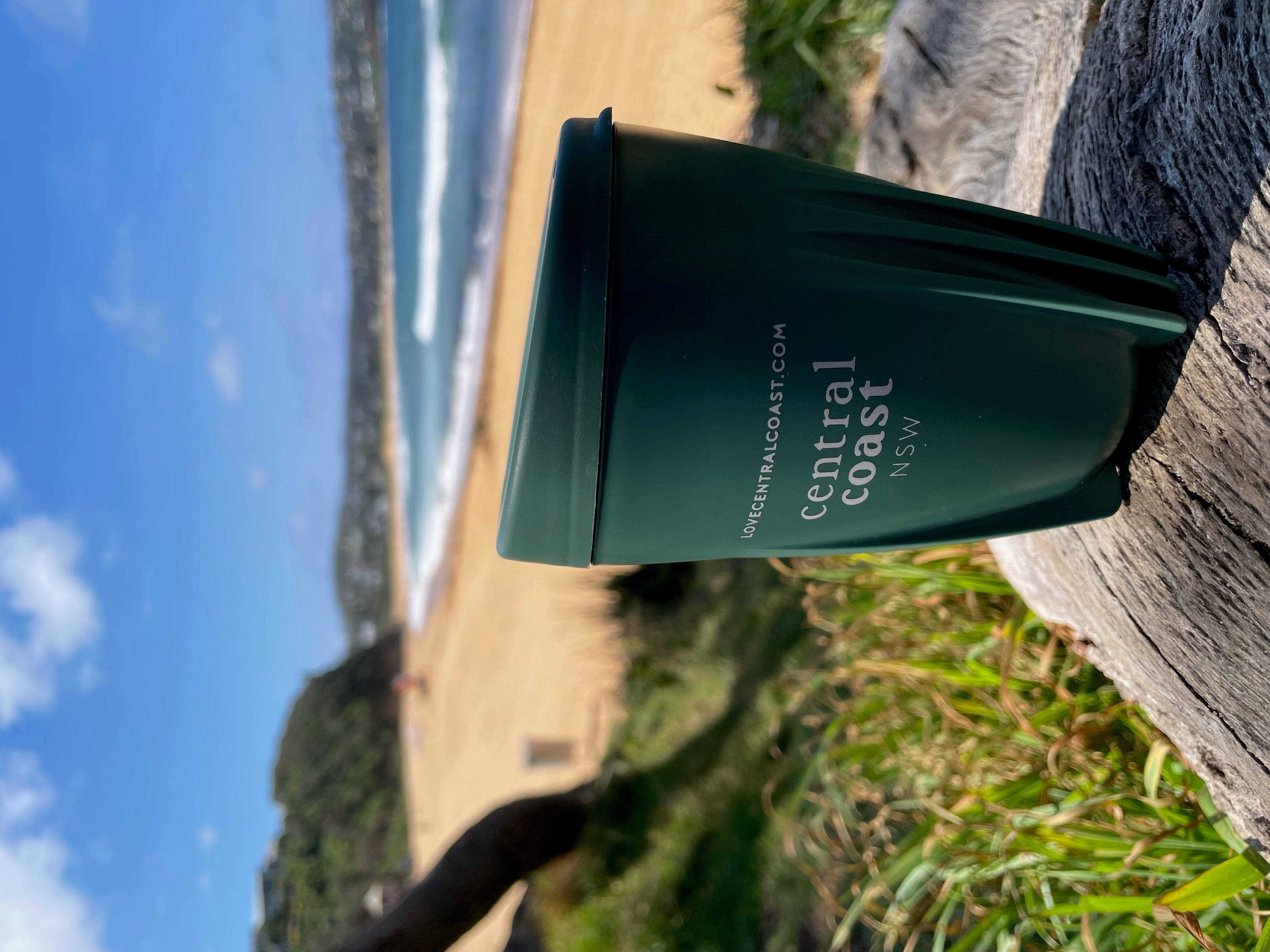 ENDS
Rate