Thumbnail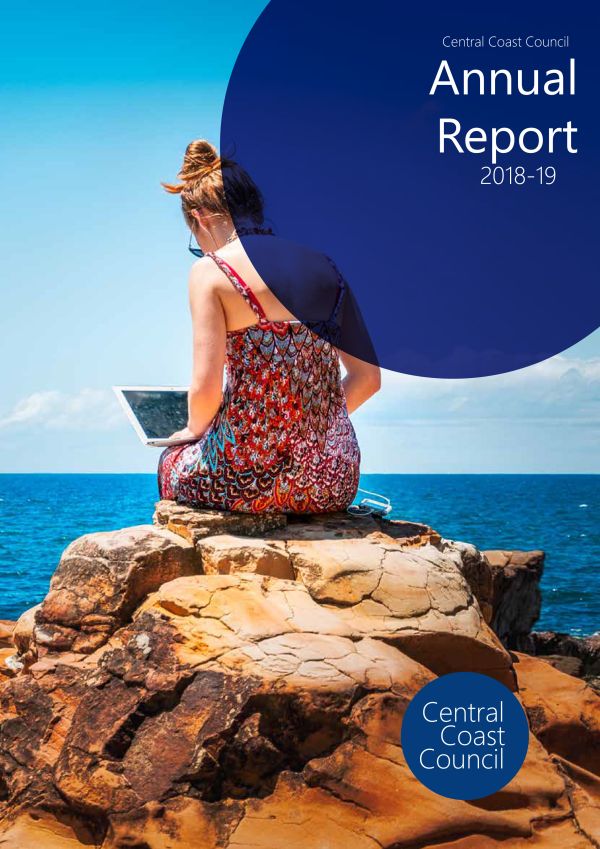 The Annual Report for 2018-19 covers from 1 July 2018 to 30 June 2019. It includes information on the region, the organisation and Councillors, as well as specific information required under legislation. A total of 157 action and targets are included in the reporting period, with 121 completed, 27 still active, 4 delayed and 5 inactive. 
The Report includes achievements over the reporting period, based on the Community Strategic Plan (CSP) Themes of Belonging, Smart, Green, Responsible and Liveable, with highlights including: 
Belonging
Continued implementation of the Disability Inclusion Action Plan;
Engagement with youth across the Coast to develop the draft Youth Strategy;
Gallery exhibitions resulting in 177,076 people attending;
301 performances at Laycock Street Community Theatre; and
25 major events held with over 299,000 people attending.
Smart
Development of strategies focused on activating the Coast through tourism and economic activities, including the draft Tourism Opportunity Plan, draft Major Events Strategy and draft Ourimbah Town Centre Masterplan; and
Delivery of five social enterprise projects including the Ignite Business LaunchPad and Social Enterprise LaunchPad, with over 5,500 participants.
Green
Delivery of 16 environmental education programs on the lakes and coastal areas resulting in 72% increase in knowledge;
Collection of 15,213m3 of wrack and macro algae from Tuggerah Lakes Estuary; and
Development and exhibition of the Climate Change Policy, with the development of the Climate Change Action Plan planned for 2019-20 following adoption of the Policy.
Responsible
Development and adoption of the Code of Meeting Practice providing a standard for Council meetings and Council Committee meetings;
30 information sessions held with 1,783 people attending;
Development of a Customer Experience Strategy;
Completed 93kms of road resurfacing; and
Development of a Car Park Strategy for the Central Coast.\
Liveable
Constructed 7.4km of shared pathway;
Accessibility improvements at Umina and Terrigal Beaches;
Over 1 million people attended one of Council's five aquatic and leisure centre; and
Over 1.5 million library loans (electronic and physical) and over 900,000 library visits.
 
Year
Rate